kelly hughes milodragovich
Owner | Director of Client Relations | Post Secondary Education Advisor
Kelly was born and raised in Montana and had first-hand experience with extensive college scholarship work while trying to fund her undergraduate degree. After earning significant funding through scholarships, she graduated from the Davidson Honors College at The University of Montana with degrees in English and Political Science. At that point, Kelly channeled her love of teaching and education into a tutoring and college preparation business. While the company's primary goal is to improve academic skills in preparation for college and beyond, Hughes College Prep also aims to help the student grow and develop in terms of self-esteem, connection to the community, and interdisciplinary application of their knowledge.
When not working with her clients, Kelly spends time traveling and relaxing with her husband, Sam, and their two daughters.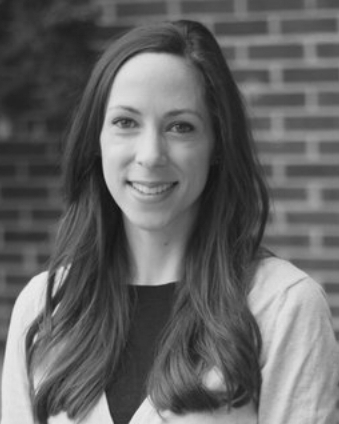 Director of Educational Services | Post Secondary Education Advisor
Lisa is originally from Helena, Montana. She earned a B.A. in psychology and English at the University of Montana and an M.F.A. in Creative Writing at Portland State University. She taught writing at Helena College and Great Falls College of MSU. She now manages our group of incredible tutors and continues to take a limited number of students herself.
In her free time, Lisa enjoys hiking, fishing and floating the rivers of Montana, reading, and gardening.
Post Secondary Education Advisor
Chenoa graduated from the University of Oregon in 2006 with a BA in English and a minor in Biology. She spent much of her childhood traveling extensively with her family and even got to live for a handful of years in the deserts of Saudi Arabia where she learned that one can never have too much sunscreen. After joining Hughes College Prep in 2011, it became quickly apparent that both Chenoa's teaching style and her ability to connect with students were extraordinary.
Outside of tutoring, Chenoa dabbles in photography and jewelry crafting, reads any chance she can get, and hikes Pattee Canyon in the winter with her husband and German Shepherds.
Director of Outreach | Post Secondary Education Advisor
Samuel has his BA in History and minors in Political Science and Geography with an emphasis in Central and Southwest Asian Studies from The University of Montana. He has worked with Hughes Tutoring since its inception and initiated our international outreach efforts. Sam works with students on the full range of college preparation services, but he specializes in the fields of study skills assistance and writing.
Sam is a voracious reader and, though he is one of the few members of our team without an English degree, his page count and vocabulary rival all of ours. He also enjoys the outdoors, gaming, and spending time with his wife, Kelly, and their two daughters.
College Athletics Specialist | Post Secondary Education Advisor
Elizabeth holds a BA in English and Sociology from Washington University in St. Louis, and a MA in Psychology from The University of Montana. As a mother of three boys, Elizabeth joined the Hughes team in 2012 after experiencing our services as a client. She works with students on the full range of college preparation and application elements, and also consults with clients specifically in the areas of Collegiate Athletics and Writing.
When not tutoring, Elizabeth volunteers as a Missoula Writing Coach and enjoys hiking, cooking, gardening, and competitive tennis.
Math and Physics Academic Advisor
Austin is a graduate of Sentinel High School and is currently pursuing a career as a Chaplin in the United States Air Force. Austin has experience tutoring students ranging from kindergarten to college. He loves math (particularly calculus!) and is eager to share his passion with students.
When Austin is not tutoring or working at the Boys and Girls Club, he volunteers at his church as well as the community bike shop. He also enjoys spending time at the gym, on the trails, and helping his grandparents on their farm or in their pizzeria.